Day 9
Sunday 28th January 2018
Part 3 – Kona Cafe
​
So I had a bit of a moment with our dinner reservation this evening.
We originally had an ADR for the Skipper Canteen, however I looked at the menu right before we set off, and realised that the only thing I had really wanted to try (the beef pasta) had been taken off the menu…
We'd eaten at Skipper Canteen before and hadn't been overly impressed by it, but I'd heard good things about that pasta and it looked really tasty, so I wanted to give it another chance.
But since they didn't have that on the menu any more we didn't really want to go.​
As it was now less than 24 hours before our reservation we thought we couldn't cancel it for free any more, so I went down to chat to the front desk about it.
I explained the situation and asked them if there was any way we could get around the cancellation fee.
They said to avoid the fee they could swap the ADR for something else, yay!
So I ran back upstairs to consult with Jamie.
We had a quick look at what was available at such short notice, and we decided to go with Kona Café!
So the front desk booked that in for us for 8:20pm!​
At 7:30pm we put on our ponchos and headed out into the rainy evening.
My poncho is so retro


Once again a boat was at the dock waiting for us, so we didn't have to wait out in the rain at all

We got on the boat to the Contemporary to get the monorail to the Polynesian!




The monorail stopped at the TTC, then we departed at the Polynesian!
It was very busy as always, but it's a beautiful lobby!
The Magic Kingdom fireworks had started too, and you can see parts of it from this lobby!
So cool!




We had a stroll around the resort before checking in for dinner.




Kona time!




We had eaten here twice before when we stayed at the Polynesian in 2015, once for breakfast and once for dinner.
Breakfast was reallyyy good, but unfortunately I didn't have a good time at dinner.
I had ordered the duck and it was so chewy I could barely eat any of it

I'd heard Kona was a hidden gem for many people so I was really disappointed with that experience.
However I was excited for this because I had my heart set on some sushi!
​
But first, BREAD.
Kona bread is so good, it's pineapple bread and comes with macadamia nut butter


For our main courses, Jamie ordered the strip steak, which looked really good, and he said it tasted great.




And I got the large sushi sampler!
It was made up of tuna poke (in the cucumber), nigiri, sashimi and California roll!
Basically all my favourites, it's like this was made for me.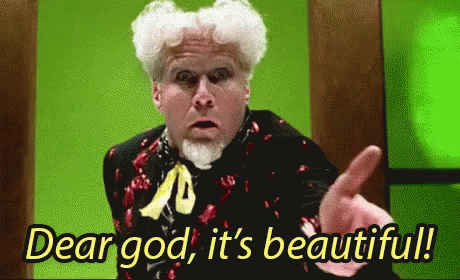 This makes me hungry just looking at it.
I love sushi so much.
It was so nicely presented and colourful and just fantastic.
​
Then I got the chocolate fondue for dessert!
The chocolate was really rich and gooey.




Apart from one of my strawberries being dead, this was also so good!

Jamie got the coffee cremeux!




He thought it was a bit too rich, but I tried it and thought it was really good.
​
I'm so glad we were able to have a good meal at Kona Café.
After a bad experience a couple of years ago, this ended up being one of my favourite meals this trip.
I would love to go back some time!​
After dinner it was STILL raining, ugh.
We decided to just get a Lyft back to the Wilderness Lodge.
We actually tried getting a Minnie Van, but the guy at the front desk said it wouldn't work with our international phone numbers
​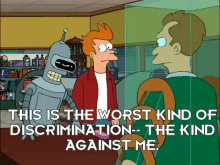 We arrived back home at about 10:15pm.




Jamie kept storming off from me for no reason
​


The electric water pageant came by…


​
There were also some late night fireworks, which were apparently a rehearsal for something
​


That's a wrap on another day at Disney!
Good night!

​